Dato Musical Instruments
Dato DUO promo video
The Dato DUO is a synthesizer-for-two, made for children from 3 to 99 and up. It doesn't matter whether you already know how to play an instrument – anyone can create their own sounds and melodies on the Dato DUO.
The DUO was developed and succesfully Kickstarted by product designers David Menting and Toon Welling.
I created the visual identity – logo, icons, manual, website, etc – as well as videos for the Kickstarter and social media channels.
Dato DUO at Sónar+D, Barcelona
Dato DUO manual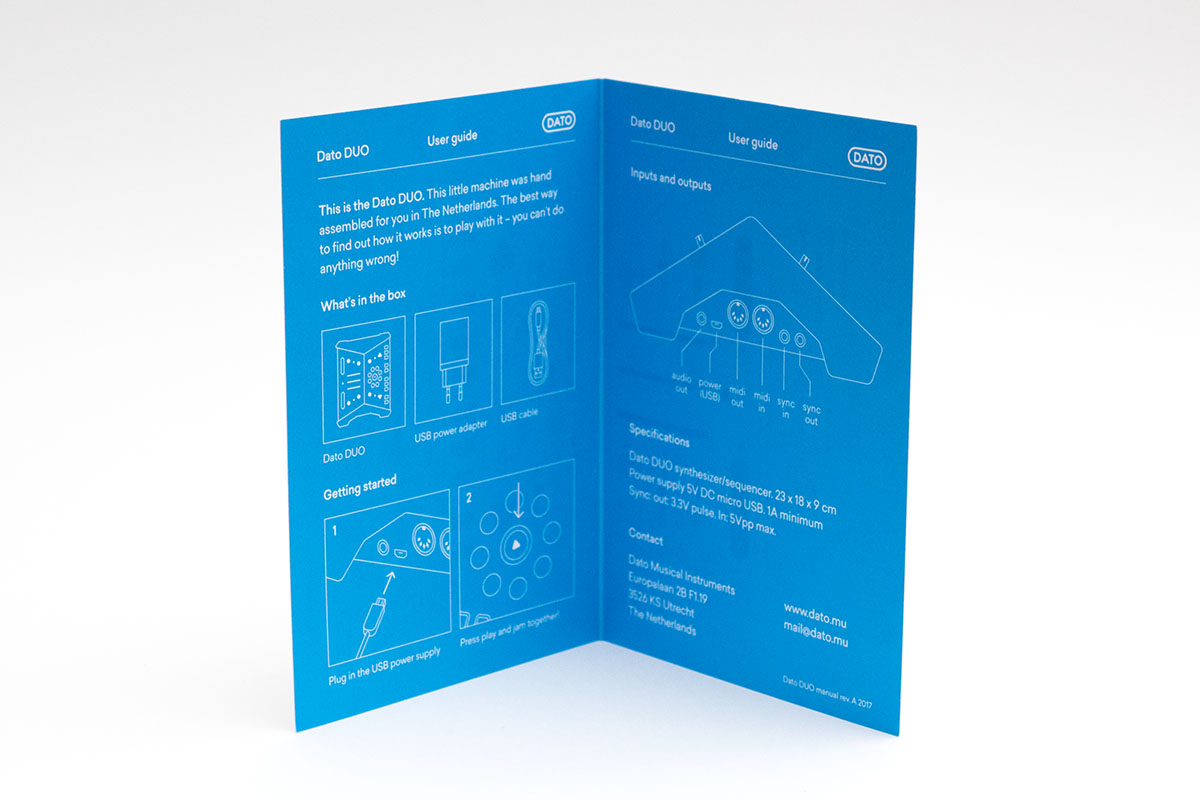 Dato DUO manual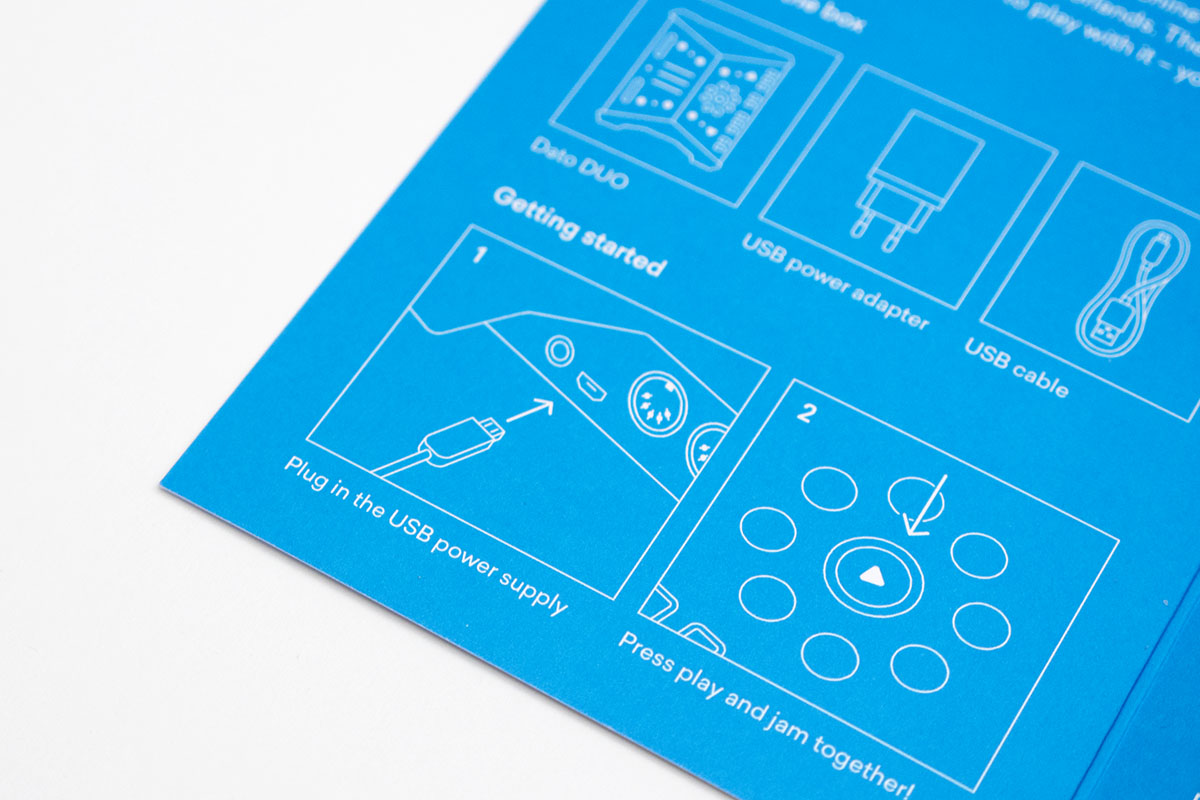 Dato DUO manual