Pristitrope
Pristitrope in exhibition 'Digital Revolution'
Making the Pristitrope
The Pristitrope is a modification of the zoetrope, a pre-cinematic optical toy that shows short, looped animations.
The Pristitrope replaces the zoetropes static illustrations with 16 LCD screens, merging a digital way of showing images with an analogue way of showing their movement. The machine knows in which direction it is turning. Therefore, basic interactivity is possible.
Pristitrope at Dutch Design Week, Eindhoven, NL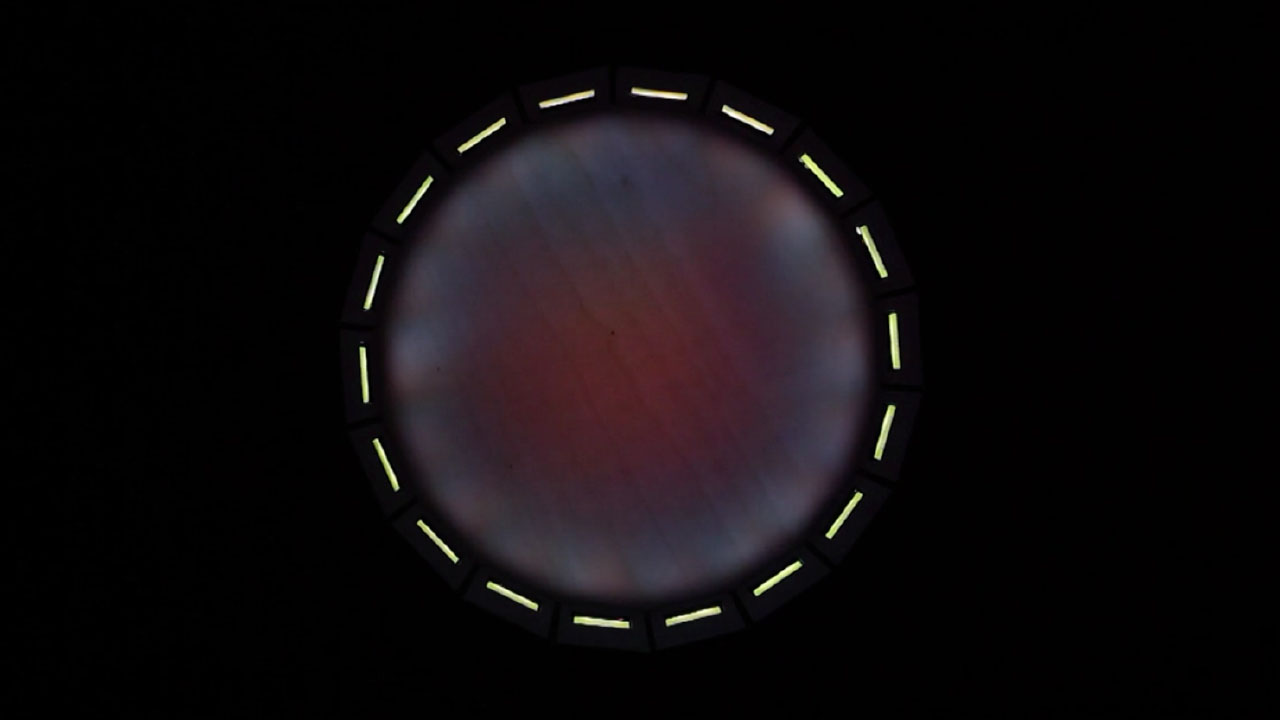 Pristitrope at V2_, Rotterdam, NL
Credits
The first iteration of the Pristitrope was built with Jasper van Loenen and Mr. Stock Interfaces, with additional help from Remko Siemerink and Rudin Swagerman. See the making of here.
Exhibitions
2016 –

Digital Revolution,

Onassis Cultural Centre,

Athens, GR

2015 –

Ik Zie Ik Zie,

EYE Filminstitute,

Amsterdam, NL

2015 –

Move on..!,

Kunsthal KAdE,

Amersfoort, NL

2014 –

Digital Revolution,

Tekniska Museet,

Stockholm, SE

2014 –

Digital Revolution,

Barbican Centre,

London, UK

2013 –

Kapitaal,

Utrecht, NL

2012 –

Dutch Design Week,

Eindhoven, NL

2012 –

Exception Handling,

V2_,

Rotterdam, NL
Press
Creative Applications
Gizmodo
Dutch Design Graduates
Support from